Certified ScrumMaster Training By Lonnie Weaver-Johnson in Boston, MA (May 29-30, 2014 – 14 PDUs)
When:
May 29-30 th, 2014, 9:00 AM – 5:00 PM
Where:

DoubleTree Suites by Hilton - Boston
400 Soldiers Field Road Boston
Boston, MA 02134

Instructor:

Lonnie Weaver-Johnson
Course
The  Certified Scrum Trainer, Lonnie Weaver-Johnson, delivers a dynamic course filled with practical exercises and real world examples. Experienced Scrum practitioners will walk away with ideas for improving their Scrum practices and students brand new to Scrum will have a solid understanding of what Scrum is and how to get started.
Scrum
• Its origins
• The process
• Benefits of Scrum
Agile
• Manifesto and principles
• Scrum and Agile; what's the difference?
• Other methods
The 5 Values of Scrum
• Learn their meaning
• Why they are important
• How to apply them
When to use Scrum
• Empirical Process and how it works
• What environments and projects are best suited for Scrum
The Scrum framework
• How it works
• How to begin
Scrum roles and responsibilities
• The Team – what does it mean to be self-organized
• The Product Owner – who is best suited for this role and how they direct the team
• The ScrumMaster –who should play this role of the servant leader
• The role of the Stakeholders with a Scrum project
The Sprints
• The purpose for Sprints
• Sprint lengths
• Sprint Success
The Scrum Ceremonies / Meetings
• Learn the duration, purpose, and invitees, for each meeting
• The Sprint Planning Meeting (part 1 and part 2)
• The value and purpose of a Daily Scrum
• Sprint Review (or Demo); how it is conducted and the benefit
• Sprint Retrospective; the meeting that will take the team to the next level
The Scrum Artifacts/Documents
• The Product Backlog and who owns it
• The Sprint Backlog and how it differs from the Product Backlog
• Burn down and Burn up charts and the story they tell
"Other" Agile meetings and practices to help ensure success with Scrum
• Vision statements, Road mapping, and Release Planning
• Product Backlog Items / User Stories
• Estimating / Sizing the work
• Preparing Product Backlog Items
• Incorporating non-collocated team members
Details
Although she's a Twin Cities resident, Lonnie has traveled the world teaching Scrum and coaching teams, leaders, and individuals. She thrives on helping people take their skills to the next level through her teaching and coaching. Her 20+ years in IT coupled with her communication degree from the University of MN make her a highly skilled instructor who leads dynamic training sessions where students benefit from her interesting examples and actual scenarios.
Agenda
Day 1
• Sharing Scrum and Agile information
• How they work
• Why they work
• The differences between Agile and Scrum
• Organizational readiness
• The Scrum framework
• The roles (including what happens to the role of leaders and project managers)
• The meetings in Scrum
Day 2
• A deeper look into Scrum
• The Scrum Artifacts
• How to put all of the concepts together
• Creating a Product Backlog
• Sprint Backlog Management
• Creating meaningful Product Backlog items
• Potential pitfalls and how to watch for them
Both days are filled with hands on activities. This is not an 8 hour Power Point lecture. The instructor weaves in meaningful examples, real stories, and useful activities to teach topics. Questions and classroom dialogue are encouraged
Who Should Attend
Beginners and current Scrum practitioners looking to improve their Scrum skills
ScrumMasters or those aspiring to be one
Managers and leaders looking to investigate what Scrum is all about
Project Managers looking for a better way to get work done
Team members, Developers, Testers, Business Analysts
People seeking the guidance from an experienced trainer who listens to questions, imparts knowledge, and shares experiences so that you can be successful at implementing Scrum.
About your Instructor: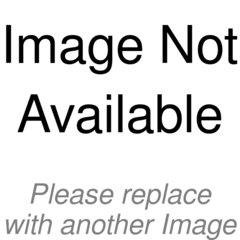 Lonnie Weaver-Johnson obtained a degree in Communications and then went on to a 20 year career implementing IT projects or leading people through change. Lonnie enjoys transforming people and organizations through coaching, conflict resolution, performance management, or simply imparting knowledge. Lonnie began working with Scrum in 2006 and her Scrum training has taken her across the country and to India and Canada where she has shared her knowledge and experience with Scrum. Helping Scrum teams learn and grow together until they reach a high performing stage is Lonnie's passion. Lonnie brings high energy to her classes, motivates the learners, and uses humor and stories to keep people engaged.
Lonnie's profile on Scrum Alliance
Questions
FAQs
What is your Enrollment Policy?
Enroll early and avail our Early Bird discounts. Due to the interactive nature of the class, we need a minimum of 8 people to run a training.
Registration may be open until an hour before the class, but please register early to reduce the chances of the class getting canceled.
Full refund will be given if you cancel within 48hrs of registration, else the funds can be used for a future training with us. If we cancel a training due to some reason, we will give you a full refund.
Will I be a Certified ScrumMaster at the end of the course?
Not yet. After completing the course, we will send you a link within 2 days for taking the online test given by ScrumAlliance. You will need to pass the test to get your ScrumMaster certification.
Is the certification or test fee included in the course price?
Yes, they are included. You do not need to pay anything else to become certified.
Is ScrumAlliance membership included in the course fee?
Yes, a 2 year membership is included with the course fee.
Do I receive PDU credits for a CSM course and how do I claim it?
You claim 14 PDUs from the Certified ScrumMaster class. You will be reporting Scrum trainings conducted by Conscires as Category B. There is no limit to the number of hours you can report in this category.
According to the PMP handbook: 'Contact hours of project and/or program management education may be earned by attending relevant educational courses offered by organizations not registered with PMI. To calculate the number of PDUs earned, use the following formula: one contact hour of learning relevant to project and/or program management within a structured activity or course equals one PDU. Documentation required upon PMI audit/request: registration form, certificate or letter of attendance, and a brochure or course materials outlining the subject matter covered and the qualifications of the instructor/lecturer.' Most CSTs can tell you how many PDUs their course offers.
How soon after my course do I have to complete the CSM Evaluation?
After receiving your membership email, you have 90 days to take and complete the online evaluation.