Certified Scrum Product Owner Training By Lonnie Weaver-Johnson in Richmond,VA (November 18-19, 2013 – 14 PDUs)
When:
November 18-19, 2013 9:00 AM – 5:00 PM (ET)
Where:

Hilton Garden Inn Innsbrook
4050 Cox Road
Glen Allen, VA 23060

Instructor:

Lonnie Weaver-Johnson
Course
All CSPO courses are taught by Certified Scrum Trainers. Taking a CSPO course and the corresponding evaluation designates you as a Certified Scrum Product Owner, which indicates that you have been introduced to the basic concepts you need to perform as a Product owner or team member on a Scrum team. This course also satisfies two elements of the CSD track: Scrum Introduction and Elective.
Scrum is a light-weight framework for delivering valuable product to customers by empowering cross-functional, self-organizing Teams. This simple, easy-to-understand framework offers organizations the ability to transform their work environments, restore a focus on the customer and reenergize their employees. Since Scrum is merely a framework where product development activities occur, there exists a great deal of murkiness on how individuals and organizations apply Scrum in a way that is meaningful and valuable for their circumstances.
Details
This two-day course will begin to clear away that murkiness through short, focused lectures by a qualified Certified Scrum Trainer teaching the basics of Scrum as well as practical tools gathered while mentoring and consulting with organizations learning to apply Scrum.
An important aim of this course is to leverage the wide-ranging knowledge and experience of the participants, so expect a significant amount of this course will be spent in peer-to-peer interactions, hands-on activities and drawing connections between the classroom material and your day-to-day experience. This course will equip the participants with the knowledge on how to facilitate Scrum in their teams and begin the process of change in their organization.
Agenda
The learning objectives for this course are:
List the five values of Scrum and the eight essential Scrum principles.
Discuss the key responsibilities and rights of the Product Owner.
Explain the importance of the Product Backlog and how it is used in Scrum.
Practice a new model for thinking about the Product Backlog, organizing the Product Backlog items and identifying non-functional requirements.
Practice each step in constructing a Product Backlog from initiating a compelling vision, identifying user needs, writing Product Backlog items and developing a product roadmap.
Explain how to create personas and how to use them to identify hidden requirements and ways to exceed the customer's expectations.
Describe how to engage the Team members, users, customers and stakeholders in co-creating requirements and features.
Identify the profile of behaviors and attitudes that enable someone to be a powerful Product Owner and the behaviors and attitudes that augment their impact.
Practice applying multiple prioritization techniques to maximize business value.
Rehearse writing user stories and acceptance criteria.
Who Should Attend
Any person who is interested in learning more about Scrum or wants to make Scrum work better for their Team or organization, is encouraged to attend. While the focus of the class is for people who want to learn how to leverage the Scrum framework to bring about change, any member of Team or the organization who is interested in how to use Scrum would find this class useful. Typical attendees in the past have been functional managers, Team leads, analysts, architects, engineers, software developers, directors, testers and other roles that support product development.
About your Instructor: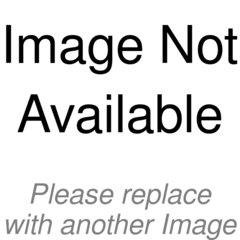 Lonnie Weaver-Johnson obtained a degree in Communications and then went on to a 20 year career implementing IT projects or leading people through change. Lonnie enjoys transforming people and organizations through coaching, conflict resolution, performance management, or simply imparting knowledge. Lonnie began working with Scrum in 2006 and her Scrum training has taken her across the country and to India and Canada where she has shared her knowledge and experience with Scrum. Helping Scrum teams learn and grow together until they reach a high performing stage is Lonnie's passion. Lonnie brings high energy to her classes, motivates the learners, and uses humor and stories to keep people engaged.
Lonnie's profile on Scrum Alliance
Questions
Questions?
Have questions about this class? Send us an email or use the form below. We'll get back to you as soon as possible!
[clean-contact]
FAQs
What is your Enrollment Policy?
Enroll early and avail our Early Bird discounts. Due to the interactive nature of the class, we need a minimum of 8 people to run a training.
Registration may be open until an hour before the class, but please register early to reduce the chances of the class getting canceled.
Full refund will be given if you cancel within 48hrs of registration, else the funds can be used for a future training with us. If we cancel a training due to some reason, we will give you a full refund.
Will I be a Certified Scrum Product Owner at the end of the course?
Yes!
Is the certification fee included in the course price?
Yes, they are included. You do not need to pay anything else to become certified.
Is ScrumAlliance membership included in the course fee?
Yes, a 2 year membership is included with the course fee.
Do I receive PDU credits for a CSPO course and how do I claim it?
You claim 14 PDUs from the Certified Scrum Product Owner class. You will be reporting Scrum trainings conducted by Conscires as Category B. There is no limit to the number of hours you can report in this category.
According to the PMP handbook: 'Contact hours of project and/or program management education may be earned by attending relevant educational courses offered by organizations not registered with PMI. To calculate the number of PDUs earned, use the following formula: one contact hour of learning relevant to project and/or program management within a structured activity or course equals one PDU. Documentation required upon PMI audit/request: registration form, certificate or letter of attendance, and a brochure or course materials outlining the subject matter covered and the qualifications of the instructor/lecturer.' Most CSTs can tell you how many PDUs their course offers.